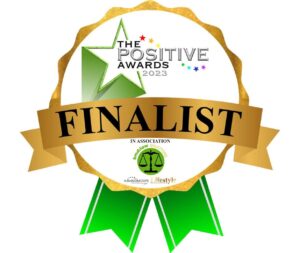 So this morning I woke up to a message saying "Congratulations! You're a finalist for The Positive Awards!"
The Positive Awards is an empowering night of motivational speakers and inspirational stories from:
– people who have survived trauma, adversity, and grief
– people who have excelled in their business against all odds
– people who are admired within their community
I've been nominated by someone (I don't know who) for The Achievement Award. How gorgeous is that?
I can only assume, as I'm nominated as a musician, that it's for the album 'Alchemy', which as most of you know, was written about my life. It's an album about trauma, love, recovery, disenchantment, and acceptance. Possibly contributing would be the fact that this is my 25th year in music. Who knows!
I just want to say THANK YOU to whoever it was who nominated me.
I've never felt that I needed recognition with an award, as I do what I do because I love it and it brings me joy to see others happy when I share my gift. I have to confess, this has been a beautiful way to start the year and it's truly lovely to be acknowledged, let alone become a finalist, for a Positive Award.
THE ACHIEVEMENT AWARD
JADE THUNDER, musician
TRIXIE GORMAN, reflexologist
CHRIS LEICESTER, Rage Fitness
PAM SANDISON, Glam Spa
PAUL JOHNSON, survivor & photographer
>> You can vote for me here <<
Thanks for the love, Thunderbolts. What a way to start 2023!